The History of the Nike Dunk Low
In the vast and ever-changing world of sneakers, few silhouettes have achieved the iconic status and enduring popularity of the Nike Dunk Low. Originally designed as a basketball shoe, the Dunk Low has evolved over the years to become a symbol of street culture, fashion, and self-expression. This article delves into the fascinating history of the Nike Dunk Low, explores some of its most famous iterations, and provides a glimpse of the highly anticipated upcoming releases that continue to captivate sneakerheads and enthusiasts worldwide.
A Brief History of the Nike Dunk Low
The Nike Dunk Low made its debut in 1985 as part of the "College Colors" program, featuring colourways that paid homage to various American universities. Initially designed as a performance basketball shoe, the Dunk Low showcased a simple yet effective silhouette, providing essential support and cushioning for athletes on the court. However, it didn't take long for the Dunk Low to transcend its original purpose and become a beloved lifestyle sneaker.
The Dunk Low's journey to cultural significance gained momentum in the late 1990s when the skateboarding community adopted the silhouette for its durability and comfort. Skaters appreciated the shoe's padded collar and robust construction, making it an ideal choice for the rigors of skateboarding. This pivotal moment in the Dunk Low's history marked its transition from athletic footwear to a cultural icon with a thriving subculture following.
Famous Dunk Low Pairs
1. Nike Dunk Low 'Panda': Originally released in 2021, this pair became one of the most popular sneaker styles of all time. Getting its name from the two-tone colour blocking in black and white, the Nike Dunk Low Pandas are the best selling Nike Dunk of all time and are available to shop here at Supplied AU.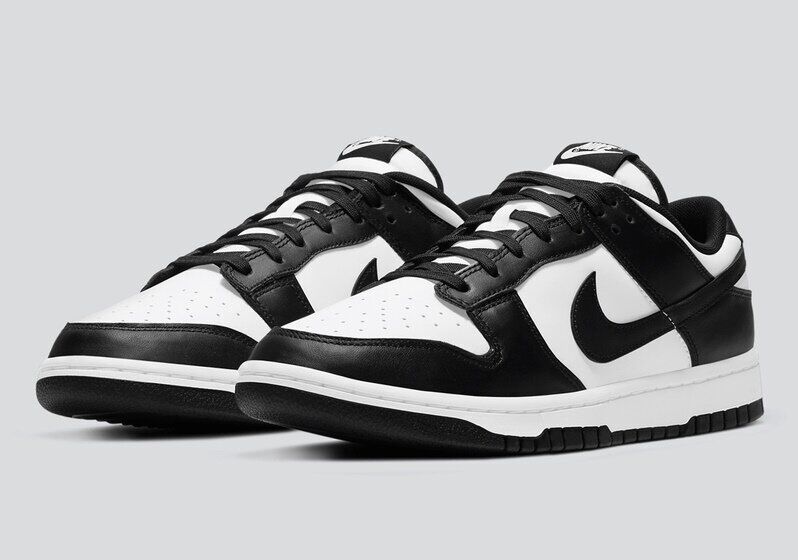 2. Nike Dunk Low Lobster Pack: The Dunk Low Lobster Pack is a series of Nike SB sneakers inspired by the delicious crustacean. Each shoe in the pack features a unique colourway and details reminiscent of lobsters, making them highly sought-after collector's items among sneakerheads and seafood lovers alike.
3. Nike Dunk Low 'Freddy Krueger': The Dunk Low Freddy Krueger is a limited-edition Nike SB sneaker inspired by the iconic horror movie character. It features a blood-splattered design, burnt suede panels, and Freddy's signature striped sweater, making it a sought-after collector's item among sneaker and horror film enthusiasts. There are rumoured to only be 30 pairs left in circulation in the entire world. Price? A property deposit.
Upcoming Releases
Nike continues to innovate and excite sneakerheads with upcoming Dunk Low releases. While specific details about future releases can be subject to change, there are often hints and leaks circulating in the sneaker community. Some rumored upcoming Dunk Low releases include collaborations with popular streetwear brands, artists, and even special editions celebrating significant cultural moments.
The Nike Dunk Low's journey from the basketball court to the streets is a testament to its timeless design and cultural impact. What started as a performance sneaker has evolved into a symbol of self-expression and style, capturing the hearts of sneaker enthusiasts worldwide. With an impressive history, an array of famous iterations, and highly anticipated upcoming releases, the Nike Dunk Low continues to be a beloved and relevant silhouette in the ever-evolving world of sneakers.
You can cop your very own pair of Nike Dunks online today here at Supplied AU. We've got plenty of styles and sizes on offer. You can shop with confidence knowing that everything here at Supplied AU is 100% authentic, verified in-hand by our team of legit checkers.
CHECK OUT OUR OTHER ARTICLES
When it comes to the world of sneakers, few names command as much attention and admiration as Yeezy. The brainchild of rapper and fashion icon Kanye West in collaboration with Adidas, Yeezy has be...
Read more